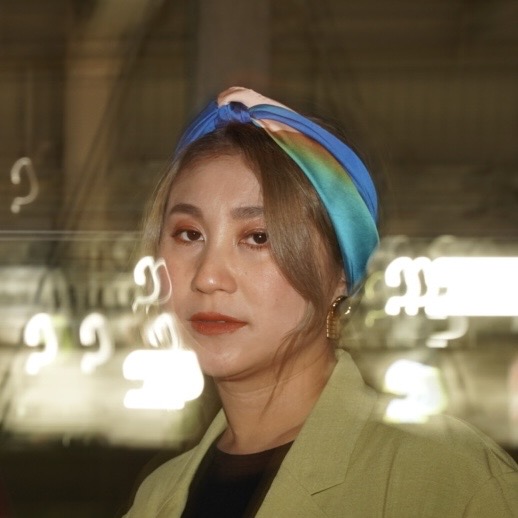 Biography
Eiko Suzuki is an award-winning pianist, composer, arranger based in Tokyo, Japan.
She studied classical piano performance at Musashino Academia Musicae in Tokyo and graduated in 2012.
As a classical pianist, she has won a number of awards in competitions such as PTNA Piano Competition in Duo Division, Japan Classical Music Competition and Beten Music Competition.
In 2015, she entered Berklee College of Music in Boston and majored in Jazz Composition, being awarded the scholarship from the college, and graduated receiving Summa Cum Laude in 2018.
During her studies at Berklee, she received Barns and Noble Award in 2017 and Toshiko Akiyoshi Award in 2018.
She was also selected to participate in the masterclass by Grammy- winning composer Maria Schneider in 2018.
She has studied for piano and compositions with Kikuo Watanabe, Ayako Shirasaki, Ayn Inserto, Scott Free, Greg Hopkins, among others.
She has been commissioned for compositions and arrangements by a number of ensembles. In 2018 and 2019, she was commissioned for arrangement by Ichikawa Gakuen Senior High School's wind orchestra, and they won the second prize with her arrangements in the Symphonic Jazz & Pops Contest n Japan, a nationwide competition for wind orchestra.
Her arrangement of Chick Corea's New Life was praised by the critic Hideaki Nakaji in the Band Journal by Ongaku no Tomosha.
As a music educator, she has thought more than hundreds of students at all age levels at the Japan Child Education Center, a non-profit organization based in Tokyo.
Now she teachers many students at Yurica Piano School in Tokyo and also gives private lessons for piano and compositions outside.
Currently, she is also the co-leader of the piano duo project EIKO+ERIKO.
They have performed at numerous prestigious venues such as the 18th Tokyo Jazz Festival, Billboard Café & Dining and Sasebo Jazz at Arkas Sasebo 2019.
In 2019, EIKO+ERIKO was awarded the Best Debutant Award from the Men's Fashion Unity in Japan
They have been featured on radio programs and magazines such as InterFM 897, J-WAVE, Stereo by Ongaku no Tomosha and Natalie.
EIKO+ERIKO is hosting the weekly radio program Music Travelers' Session on InterFM 897
2012年に武蔵野音楽大学卒業 (ピアノ科専攻)。
2015年よりバークリー音楽大学に奨学金を得て留学、2018年ジャズ作編曲専攻をSumma Cum Laude(最優秀)で卒業。
2017年に Barns and Noble 賞、2018年に Toshiko Akiyoshi 賞受賞。グラミー受賞作曲家のマリアシュナイダーのワークショップに代表生徒として選出され参加する。
2018年よりピアノユニットEIKO+ERIKOを結成、第18回東京JAZZフェスティバル(2019)、佐世保JAZZ at アルカスSASEBO 2019、2019″日本メンズファッション協会主催"の「ベストデビュタント賞」の音楽部門を受賞。
2020年に放送されたTVアニメ『秘密結社 鷹の爪 ~ゴールデン・スペル~』エンディング曲に作品が選ばれる。
2021年日比谷音楽祭に出演。またリニューアルしたピアノユニットEYRIEでは2021FUJIROCKに出演。10月にはEIKO+ERIKOの作品"Whoop It Up"が台湾のTHE 12TH GOLDEN INDIE MUSIC AWARDS(金音創作獎)"BEST ASIAN CREATIVE ARTIST"に選ばれる。
第7,8回シンフォニックジャズ&ポップスコンテスト全国大会出場に出場した市川学園吹奏楽部の委嘱編曲を担当し、そのアレンジ作品が音楽之友社「Band Journal」で好評される。
12月よりMBSテレビ「よんチャンTV」のお天気コーナーのテーマソングに選ばれ放送中。
米International Society of Jazz Arrangers & Composers(ISJAC)よりJames(Pat Metheny)の編曲作品が選ばれ、テキサスで行われる2022 International Jazz Composers' Symposiumのプレゼンターに選出される。
Never Look Back Again
2018
Composed by Eiko Suzuki
Magenta Sky
2018
Composed by Eiko Suzuki
The Coming of Spring/Concert Jazz Orchestra
2018
Composed by Eiko Suzuki
Departure
2017
Composed by Eiko Suzuki
BACH Well Tempered Clavier Part2 No.15
2012
Playing by Eiko Suzuki
© Copyright 2022. All rights reserved.